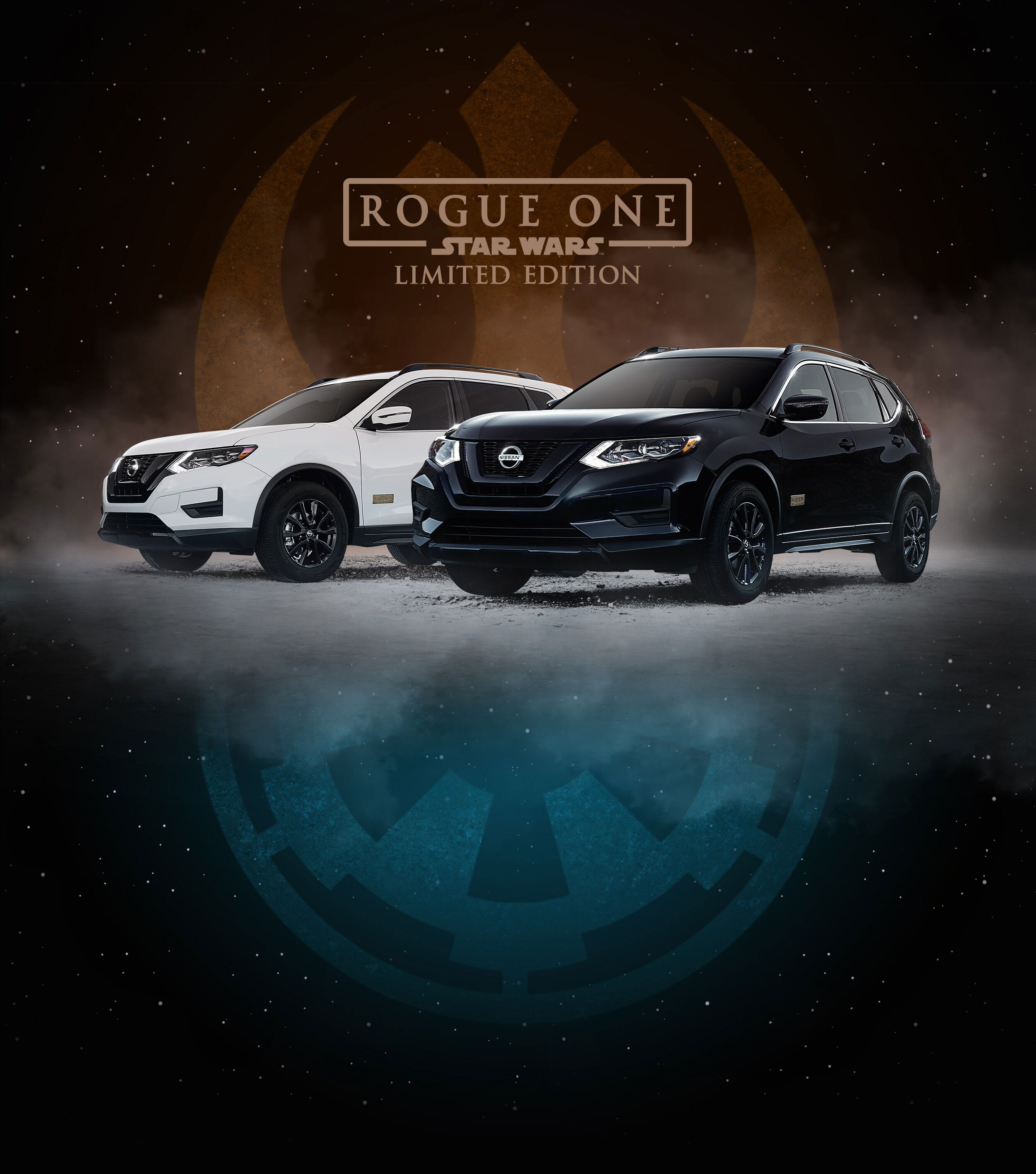 It just hit the theaters but Rogue One: A Star Wars Story is already wowing audiences and critics across the globe. One reviewer, Ethan Sacks of the New York Daily News, has even said that Rogue One, "…stands alone as the best Star Wars entry since 1980's The Empire Strikes Back."
With raves like that, you can imagine how excited everyone at Route 33 Nissan is to about Nissan's major involvement in the promotion of this latest installment of the Star Wars saga. The partnership includes a massive TV ad campaign, giveaways, an exciting Nissan-themed premier in Hollywood, and the 2017 Nissan Rogue: Rogue One Star Wars Limited Edition SUV. This combined effort has had some great early results such as an 18% jump in sales and even an impressive 300% spike in visits to Nissan's website, While we'd love to review the movie for you, we don't want to ruin it with any spoilers! Instead, let's take a closer look at the star-studded premiere and the 2017 Nissan Rogue: Rogue One Star Wars Limited Edition.
Premiere of Rogue One: A Star Wars Story
Nothing is more glamorous than a big Hollywood premiere, yet the one for Rogue One: A Star Wars Story was a little extra special. Those lucky enough to attend the premiere at the Pantages Theatre in Hollywood, California were able to experience a whole host of unique treats including:
A full-size mockup of an X-Wing fighter
Celebrities including Felicity Jones, Diego Luna, Alan Tudyk, Mads Mikkelson, and the original Chewbacca Peter Mayhew
A 2017 Nissan Rogue: Rogue One Star Wars Limited Edition
Presentation of the film in Dolby Vision laser projection and Dolby Atmos moving audio
This first of the Star Wars standalone films has been highly anticipated and as we mentioned before, the reviews are almost all positive. We can tell you that everyone at Route 33 Nissan is planning to see it at least once over the next few weeks. If you catch Rogue One, don't forget to let us know what you think.
2017 Nissan Rogue: Rogue One Star Wars Limited Edition
While the movie's release is exciting for everyone at Route 33 Nissan, the release of the 2017 Nissan Rogue: Rogue One Star Wars Limited Edition is really getting our hearts racing. This SUV is now available only by special order and it is the first Star Wars branded production vehicle ever produced. All of these exceptional compact SUVs come with an exclusive numbered, full-size replica collectible Death Trooper helmet. The SUV itself is a 2017 Nissan Rogue SV with the Sun and Sound Touring Package that includes:
Power Panoramic Moonroof
Bose® Premium Audio System
Logo carpeted floor mats
Black grille and lower finisher, black rear door finisher
Black roof rails and door handles
"Rebel Alliance" and "Galactic Empire" logo decals on D-pillar and cupholder
Star Wars logo clear rear bumper protector and Rogue One logo badging on the front doors
Star Wars logo illumined kickplates
On top of all the cool Star Wars extras, you also get everything the 2017 Nissan Rogue has to offer including a powerful 2.5-liter DOHC 16-valve inline four-cylinder engine that produces 170 horsepower and 175 lb.-ft. of torque. You can also expect a smooth and predictable ride thanks to the available intuitive all-wheel drive, Xtronic Continuously Variable Transmission with Sport Mode Shifter, and Active Ride Control.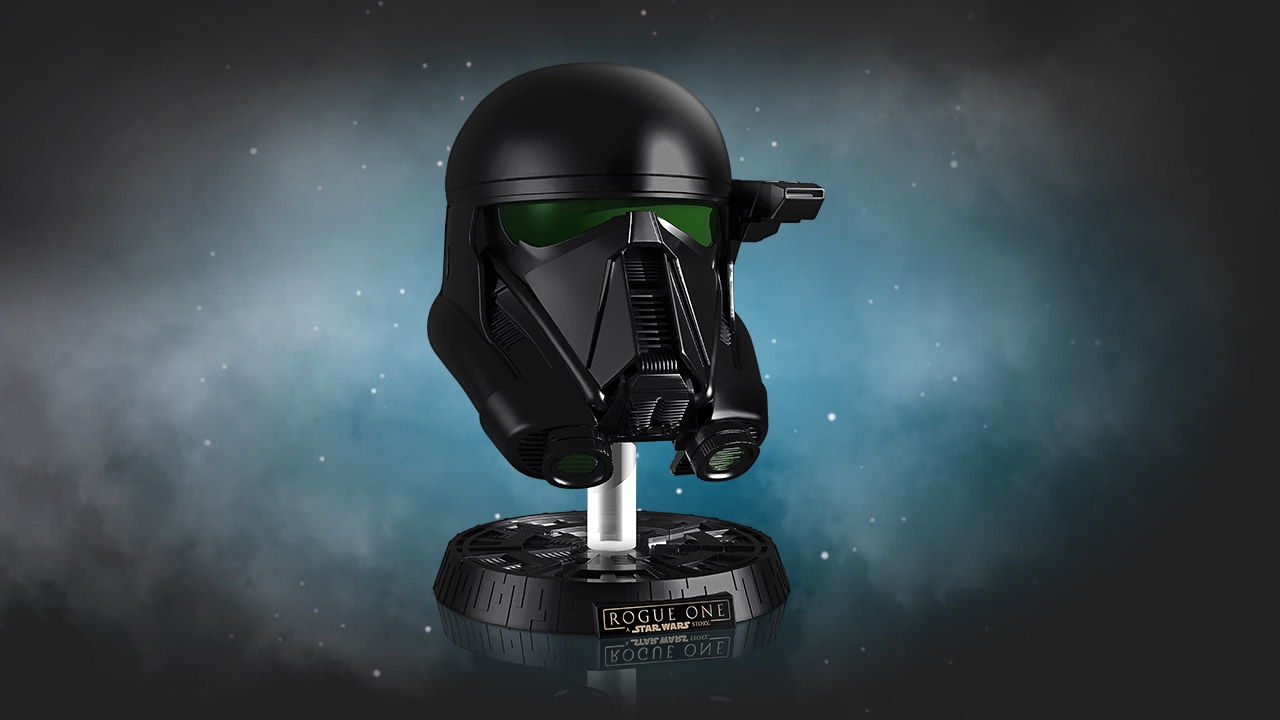 It's important to note that Nissan is only producing 5,000 Nissan Rogue: Rogue One Star Wars Limited Edition SUVs so drop by Route 33 Nissan the second you're done reading this blog to reserve yours! While you're visiting our showroom, make sure to also ask for a free limited edition Death Trooper helmet keychain before they are all gone.
Source:
http://www.nydailynews.com/entertainment/movies/rogue-star-wars-story-brings-saga-new-orbit-review-article-1.2909409
https://www.nissanusa.com/crossovers/rogue/2017-rogue-one-star-wars-limited-edition/
http://www.rollingstone.com/movies/reviews/peter-travers-rogue-one-a-star-wars-story-movie-review-w454808
https://www.route33nissan.com/new-inventory/index.htm?search=2017+Nissan+Rogue+SV
https://www.route33nissan.com/dealership/directions.htm