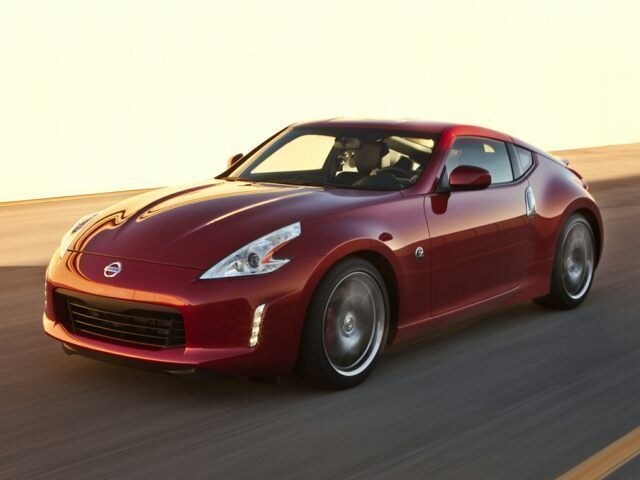 Even the most casual observers of the auto industry can't fail to have noticed crossovers appear to be taking over the world. Ok, that's probably an exaggeration, but there are plenty of traditional body-on-frame SUVs that have now gone all unibody on us, and just about every car and coupe platform seems to have had a taller, SUV-styled version added to its manufacturer's range. While it's good that automakers are on a consistent path of delivering more and more of what their customers want, perhaps we should spare a thought for some potential consequences, and potential casualties, of all this. For example, most people will probably love the idea of the possibility of a Nissan Z Crossover appearing for sale in the Route 33 Nissan showroom, but what would it mean for the future of the Z car as we've known it for so long?
There's no getting away from the fact the 370Z you can buy at the moment from us here at Route 33 Nissan is on the way out of production in a year or two. And anybody with an interest in what goes on in the auto business, and Nissan in particular, will know the company has been pretty coy over what will eventually replace it. Even before the company unveiled its stunning Gripz concept at the 2015 Frankfurt Motor Show, rumors abounded suggesting the next Z model would be a crossover rather than a more familiar coupe.
So, here we stand, one year on and the Australian website Car Advice has put the question square on the jaw of Nissan's Europe Chairman, Paul Wilcox.
When asked if the next-generation Z model would actually be a Nissan Z Crossover, Wilcox commented, "That' a good question. I cannot comment. I think the important point is what is part of the Nissan brand? And I think dynamic performance is part of that heritage. I wouldn't rule anything in or rule anything out, but we don't comment on future products."
If that leads you to think there's light at the end of the tunnel for another new performance coupe, Wilcox's next comments may lead you to think otherwise. Wilcox went on to add, "The risk is to chase every single segment in the market. I have a line of product managers who come to me and want product in every segment. If we do that, the economics, engineering, design and trying to make a return… it doesn't work. We have to be absolutely critical to make sure the car can deliver volume… we're not looking for massive fragmentation."
The real issue here is basic economics, and it's as clear an indication as we're going to get at this point that a Nissan Z Crossover is in the pipeline as a replacement for the ageing 370Z. The bottom line is sports coupes are a niche market, and that means they sell in relatively small numbers despite the fact they cost as much as any mass-market model to develop and produce. So, spending the same amount of money producing a crossover that will sell in massive numbers, will return a whole lot more profit than a direct replacement for the 370Z could ever hope to do.
It would be a shame for those of us who've loved the Z cars in their traditional form for so long now, but if a Nissan Z Crossover looked even half as good as the Gripz concept and went as well as it looked, it's hard to imagine it would be anything short of absolutely brilliant when we finally get our hands on it here at Route 33 Nissan.
For more details on current and upcoming Nissan models, keep checking the Route 33 website, give us a call, or drop in to see us whenever you like.