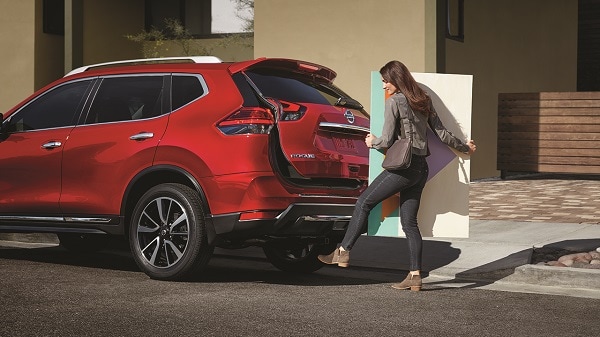 With winter on its way out and the sunshine coming in hot, Route 33 Nissan wants to provide drivers with some spring vehicle maintenance tips. One easy way to ensure that you're prolonging the life of your vehicle's tires is to regularly check for proper wheel alignment. Before you get behind the steering wheel for your next warm-weather cruise, make sure you know that your tires are in check.
For more on the benefits of alignments, RightTurn has set you up with a guide including some of this great information.
Tire wear and performance aren't the only things affected by improper wheel alignment. Vehicle handling and maneuverability, as well as fuel efficiency, can all play the victim to a car whose tires aren't correctly lined up. There's no time that is the absolute right time to get an alignment, as all vehicles come with varying recommendations, but one thing is always for certain; a service technician at Route 33 Nissan is always ready to test whether or not the adjustment is necessary. He or she can also give advice on how frequently alignments should be done on your particular model.
Route 33 Nissan has a wide array of Nissan models on the lot, each of which comes with standard and available safety features specifically designed to deliver peace of mind to drivers. Once you leave the lot in your new car, crossover or SUV, though, you're responsible for regular maintenance checks on things like wheel alignment.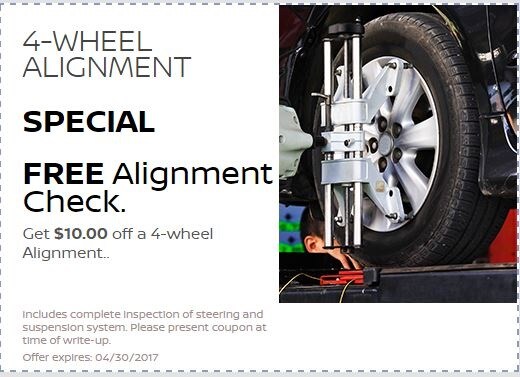 Drivers Go To Route 33 Nissan For Wheel Alignments
Have you ever wondered why your car will automatically veer off to the side once you remove your hands from the steering wheel? Or have you ever experienced vibrations in the steering wheel? Both are common effects of improper alignment, and if you put off this simple automotive maintenance, your tires may end up out of place, and these and an array of other issues can arise in various areas of your Nissan.
Don't damage your tires beyond repair. Incorrectly aligned wheels are one of the main causes for uneven wear on a tires in a set, and having tread wear that isn't evenly distributer can easily decrease the safe driving life of a tire. With improper alignment, you may end up replacing your tires more often than what's truly necessary. Drive safer and smarter by getting your wheels properly aligned when necessary.
Route 33 Nissan is currently offering customers a tire alignment check, free of charge. Find out whether you need to rotate, balance, or align your set of four wheels today for no cost at all, and if you do need an alignment, the technicians here will also be sure to make it happen. The offer expires on 4/30/2017, and presentation of coupon is required at time of write-up.
Route 33 Nissan also offers a variety of new cars, each of which boasts the interior and safety features to give drivers the peace of mind they'll need while putting their wheels to the highway. Be sure to visit today to take a test drive! More information can be found at https://www.route33nissan.com/ or by calling to schedule today.