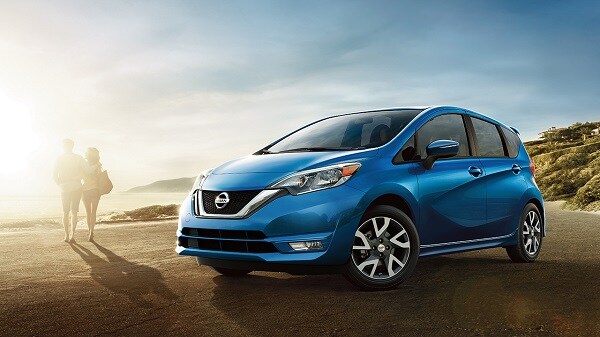 Shades aren't just a fashion statement. Even if they make you look stylish, they can often times be imperative to good driving. Sunglasses offer protection from extreme brightness of the sun and its harmful UV rays, and can shield your eyes against dry winds and dust that you might encounter while driving with the windows down.
These items that can impair visibility are the reason why Route 33 Nissan wants to stress to drivers how important it is to wear sunglasses while behind the wheel.
Polarized and mirrored lenses are commonly known as the types of sunglasses that can provide the best protection against these types of distractions. The perfect pair, while matching your outfit, can keep your eyes both healthy and comfortable. Business Today recently directed an interview with Doctor Navin Sakhuja, eye surgeon at Moolchand Hospital in New Delhi. In it, he offers some worthwhile advice when it comes to choosing the color of your sunglass lenses.
"Tints are applied to lenses to help absorb light as it passes through. It is best to consider amber, neutral grey, brown or green color lenses," said Dr. Sakhuja. "Grey lenses reduces brightness, but does not distort color. Blue glasses are not suitable for driving, while yellow sunglass lenses are really good for sharpening up images, however they cause more color distortion. Brown lenses reduce glare sufficiently well, including absorbing the blue frequency of light in the sun's rays, which makes your surroundings seem hazy."
2017 Versa Note from Route 33 Nissan is the Perfect Summer Model
The 2017 Nissan Versa Note is an inspiring vehicle that is sure to turn the heads of shoppers, whether they're sporting shades or not. A striking 1.6-liter engine comes standard under every hood and assists in protecting the environment by conserving energy. All the while, it still boasts 109 Horsepower, 107 lb-ft of Torque, and achieves a notable 31/39 mpg (city/highway).
Escort some friends to the beach this summer. In the Versa Note, you can bring up to four passengers along for the ride, while still having room for 18.8 cubic feet of cargo space – plenty of room for a few beach chairs. If you need even more room, fold down the 60/40 split seats, and load up your cooler. If you need more openness for towels and tote bags, use the Divide-N-Hide Adjustable Floor to create a suitable loading platform, or drop the back seats for fantastic spaciousness.
Summer will be here before you know it, so make sure you're ready with the perfect pair of shades. Sunglasses not only look fashionable, but will also protect you from long term vision problems and driving distractions. After you find the perfect pair, head over to Route 33 Nissan to take a look around the Nissan Versa Note. If you're looking to check things out before you stop in, browse https://www.route33nissan.com/. Feel free to call the dealership to schedule a test drive, or whenever you're ready to schedule your car for service.