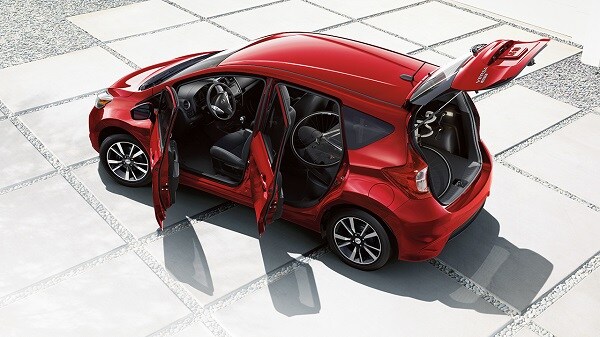 Route 33 Nissan Wants to Help You Go Green This St. Patrick's Day
Wearing your favorite shades of green is a good way to start the month of March. Dancing your favorite jigs can certainly help, too, when it comes to trying to acquire some of that well-known luck of the Irish. Did you know, though, that the best way to go green this St. Patrick's Day is to skip all of that and head straight to Route 33 Nissan? When you shop with this leading local Nissan dealership, you'll be committing yourself to a brand that believes in building a sustainable future, even beyond the creation of efficient vehicles.
Nissan's environmental philosophy has long been "A Symbiosis of People, Vehicles, and Nature". With those few words, Nissan's commitment and approach to the dream of building a truly sustainable and mobile society is outlined. The Nissan Green Program promotes activities in development and manufacturing departments associated with the production of automobiles, but, more importantly, covers a wider scope and extends into sales, service, and all other departments and segments of the company.
Nissan is always looking for new ways to, not only increase efficiency, but also decrease the usage of energy, and does so while housing manufacturing facilities in 20 different countries, Generated by the sun, wind, water, and biogas, renewable energy helps power Nissan plants on five different continents.
"At Nissan, a company built on technological innovation, we welcome the 'greening' of consumer demand with enthusiasm," - Carlos Ghosn, CEO of Nissan.
Go Green This St. Patrick's Day with the 2017 Nissan Versa Note
The 2017 Nissan Versa Note is exactly what you need to get you from Point A to Point B, and to do it efficiently.
Toting 109 Horsepower, 107 lb-ft of Torque, and an achieving an unbelievable 31/39 mpg (city/highway), the Versa Note performs in exactly the manner drivers want and should expect from a premium Nissan model. With a 1.6-liter engine, you'll have just enough of a pep in your step while helping to protect and save the environment, all at the same time.
Thanks to its SR-exclu-sive side sills, 16-inch aluminum-alloy wheels and a unique spoiler, you'll be looking aggressive out on the road, too. Back in the day, you couldn't be both efficient and stylish, but the Versa Note changes all of that.
Being kind to the environment doesn't have to come at the expense of your appearance anymore, and the 2017 Nissan Versa Note one of the many available models to break that old, unfair stereotype. Route 33 Nissan is proud to make it available to you, the driver, so come in for a visit today! More information can be found at https://www.route33nissan.com/ or by calling to schedule a test drive.